Designed Healthy Living Blog
Wednesday, January 22 2014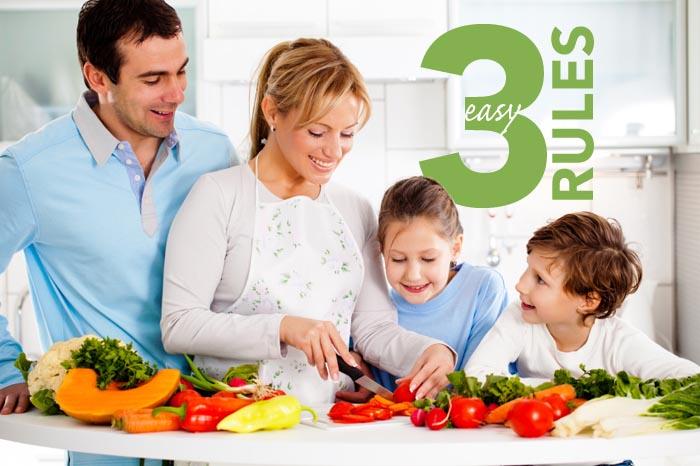 Paleo Diet, grapefruit diet, HCG diet, the sprinkle diet, the lose weight while you sleep diet, diet, diet, diet. Every day there are new rules and new diets. When I was a young wife and mom I tried every diet out there and bottom line they each worked but only for a short time. I continued to gain weight, feel lousy all day long and have no energy.
Now I have years of experience to still agree they don't work. These diets never answered that one question constantly playing in my mind: If I was created for a purpose by a loving God, wouldn't food have a biblical guideline to match the creation?
As if descending down on a cloud the answer came – the rules to eating I could live with and not only live but worship and glorify. Worship rules? Yes, when they are such as these:
RULE #1 – EAT THE FOOD GOD CREATED FOR YOU TO EAT.
That is simple enough since headlines everywhere claim fruits, nuts, vegetables are the perfect food. So yes, I can do that. But does that mean all food must be raw? No, keep reading.
Foods that fit perfectly in rule #1 include: fruit, nuts, seeds, vegetables, meat, eggs, dairy, and bread – yes bread.

RULE # 2 – EAT THE FOODS CLOSEST TO GOD'S CREATION
WITH VERY LITTLE ALTERATION.
In our pleasure and compulsive seeking culture, we often formulate additives, chemicals and processed foods that take us away from our Creator's perfect design for nutrition. Altering foods has caused an alarming rate of obesity,
diabetes and other serious health issues.
Proverbs 14:12 – There is a way that seems right to a man(such as additives, flavor enhancers, etc), but in the end it leads to death.
Foods that fit perfectly in rule #2 include: same as above but avoid processed foods. Bread – learn to make your own by milling your own wheat, add grains into the diet but start with the real grain and cook it yourself, find meat and dairy that is rich in nutrition and yet empty of hormones and chemicals.

RULE #3 – DON'T LET ANY FOOD BECOME YOUR GOD
Chocolate, coffee, chips, yes they can be addictive but that does not make them a wrong choice. YEA – that is good news. But when these foods are addictions – meaning you can't go even a day without them then that is a sign of trouble.
When food consumes our thoughts, actions and behavior – oops we may have a problem. Addictions are rampant in our society. And food can be an addiction.
Exodus 20:3 You shall have no other gods before me.
John Piper states: What we hunger for we worship.
That is a strong statement for me since I was plagued with food addictions most of my life. But when I saw that it wasn't the food that brought love, joy, comfort and fellowship but instead it was the relationships in my life; then food was able to take it rightful place – on the table.
Healing food additions is best through fasting. Fasting from one food, food group or all food for a specified length of time can help us break this addiction.
3 EASY RULES – rules that you can take in your pocket to the grocery store, the restaurant, and even in the kitchen to prepare healthy satisfying meals your family will love. And best of all these foods will bring the joy of glorifying health to your family.
Now after applying these rules to my life for over 10 years:
lost and kept off 50 pounds – that is something to shout about,
no prescriptions since 2003! That is an even bigger shout out!
Energy and vitality
NO MORE DIETS!!
You too, can follow these 3 easy rules – it is freedom indeed.
PLAN OF ACTION:
Learn more about these 3 easy rules read these books:
• What the Bible Says About Healthy Living: 3 Principles that Will Change Your Diet and Improve Your Health
by Dr. Rex Russell (He is the original author of these three rules.)
• Treasures of Healthy Living Bible Study by Annette Reeder -the three rules (principles) are expanded and delivered with a foundation to learn more from the Word than even before about healthy living from a Biblical standpoint. This is the tastiest Bible study ever written.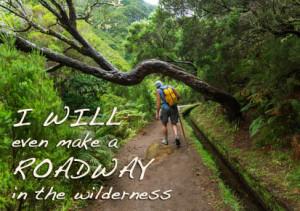 Going from Cancer to something beautiful was the best journey we have ever taken.
Isaiah 43 says to not ponder the things of the past, "Behold I will do something new, now it will spring forth. I will even make a roadway in the wilderness".
Looking for God designed health in America is like living in the wilderness but God promises to make a roadway. So let's not ponder our wrong eating choices in the past but move forward. He is going to do something new today and going forth, He is going to make something beautiful of your life. And you are going to live vivaciously to share it with others.
But how did this transformation happen?
Did it happen overnight? No, it happened daily as we looked at everything we ate and believed about health and brought it back to measure up to the Word. There will always be experts in the field of health. As Christians we have been blessed with
the Bible to guide us through the 'experts' and make the best choices.
Now the journey, the treasure hunt, the discovery, can be in your hands. Now you can search the Scriptures, the treasure map, for our journey on this hunt for health.
Three Tools for your own transformation:
Your personal Bible
Treasures of Healthy Living Bible Study- the perfect guide book to help you on this journey.
3 Principles – Simple, Biblical,Enjoyable and Practical – learn about these in the Treasures Bible Study
Remember God never intended food to be the forbidden four-letter word. He meant it for satisfaction, blessing, and fellowship.
The Treasures of Healthy Living Bible Study begins as a discovery. Since the late 1800's people have turned their back on family/biblical knowledge of food and listened to the 'experts' for knowledge on food. Today begins a journey as we reverse our focus back to the pages in the Word for guidance. This journey will seem like a treasure hunt. The words are familiar but the discovery will be new and refreshing.
Let me and Dr. Couey be your tour guide as we delve into this journey to discover the treasures of health that have been eluding us for so many years.
Psalm 119:92-93 says, "If Your law had not been my delight, then I would have perished
in my affliction. I will never forget Your precepts, for by them you have revived me!" (NASB).
This verse became our family life verse - we are revived! Today we are praising God for the joy of discovery He brings.
Great health is in God's plan. God's health plan is more than food choices. It includes our attitudes, relationships, and outlook on life. This Bible study will take us deep into the eye-opening trails on our map. At different junctions we will compare our directions with various health experts. This hunt is an opportunity for God to reveal His abundant blessings through deeper fellowship, refreshed fulfillment, fabulous food, and harmonious families. Are you ready?
Remember, those who quit too early never get to see the full reward.
The revelation of Your words brings light and gives understanding to the inexperienced.
—Ps. 119:130 HCSB
Plan of Action:
Treasures of Healthy Living Bible Study
The Daniel Fast
Treasures of Health Nutrition Manual
Healthy Treasures Cookbook
"I was greatly inspired by Annette's insightful, inspiring and challenging messages. She is knowledgeable on this much needed subject and is a lovely, winsome lady, who out of great conviction presents valid reasons for following this healthy lifestyle."
—Joyce Rogers, author, speaker and wife of the late Adrian Rogers.