Designed Healthy Living Blog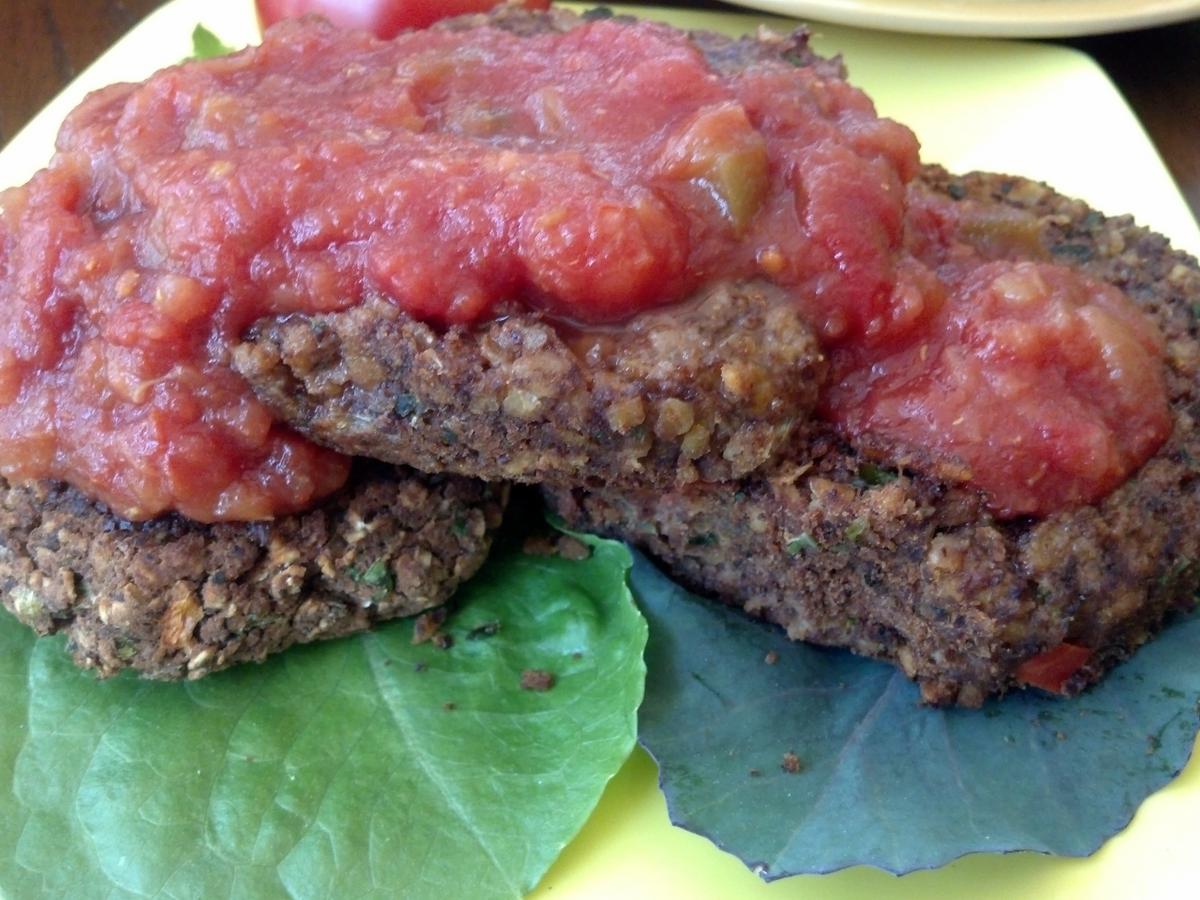 Delicious if topped with salsa or guacamole
3 Cups cooked kidney or black beans
1-2 Medium garlic cloves, finely chopped
3 Tablespoons tomato paste
1 Tablespoon red wine or balsamic vinegar
1 Teaspoon Dijon mustard
¾ Cup green onions, sliced- green tops and white onion
¼ Cup fresh parsley, chopped
2 Tablespoons fresh oregano, chopped (substitute 1½-2 tsp. dried oregano)
½ Teaspoon sea salt
Black pepper to taste
1¼ Cups rolled oats
½ Cup organic corn
1/3 Cup olives, chopped (optional)
¼ Cup diced red bell pepper (optional)
In a food processor or blender, combine the beans, garlic, tomato paste, vinegar, and mustard. Pulse until pureed. Add the green onions, parsley, oregano, salt, and pepper to taste, and process to break up and blend. Add the oats and pulse to begin to incorporate. Transfer the mixture to a large bowl and stir in the olives, corn and red pepper.
Refrigerate the mixture for 30 to 45 minutes, then shape into patties with your hands.
*Skillet Option: Lightly coat skillet with oil and cook on medium/medium-high heat. Cook the patties for 6 to 8 minutes per side, or until golden brown.
*Oven Option: Bake the patties for about 15-20 minutes at 400 ° on an oiled pan, flipping once through cooking.

Makes 6-7 patties.
Recipe can also be found here: http://designedhealthyliving.com/recipes