Designed Healthy Living Blog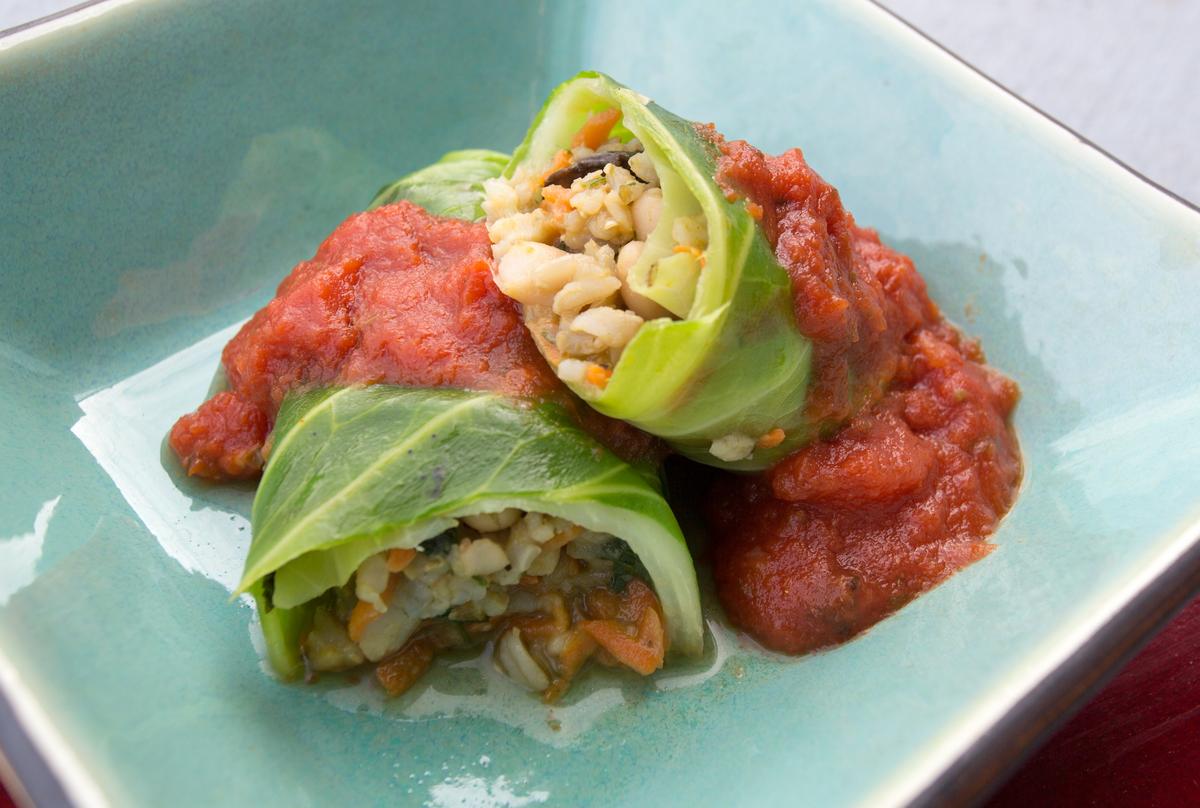 Daniel Fast Cabbage Rolls
12 Large cabbage leaves- regular or Napa
2 Tablespoons olive oil
3 Tablespoons olive oil
2 Tablespoons lemon juice
½ Pound mushrooms- sliced
1 Cup chopped onion
1 Cup cooked brown rice
2 Cups white beans
1 Cup shredded carrot
2 Tablespoons chopped parsley
1 Teaspoon crushed oregano
½ Teaspoon salt
¼ Teaspoon pepper
8 Ounces tomato sauce
1 Teaspoon Italian herbs
Preheat oven to 350 °.
Bring a large pot of water to boil; cook cabbage leaves, a few at a time for about 2 minutes or until softened. Drain and cool.
Heat oil over medium heat in a large skillet; sauté mushrooms and onion until tender.
Add rice, beans, carrot, parsley, oregano, salt and pepper; stir gently until well blended.
Prepare a shallow 2-quart baking dish by brushing with vegetable oil.
Spoon mixture onto individual cabbage leaves; roll up and place seam-side down on baking dish.
Cover with foil and bake at 350 ° for 30 minutes.
Heat tomato sauce and Italian herbs in a small saucepan, stirring often to prevent sticking. Serve cabbage rolls with heated sauce.
Makes 6 servings.
Recipe can also be found here: http://designedhealthyliving.com/recipes