Designed Healthy Living Blog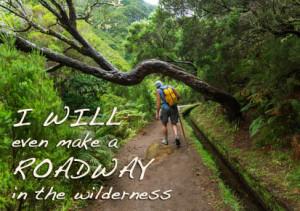 Going from Cancer to something beautiful was the best journey we have ever taken.
Isaiah 43 says to not ponder the things of the past, "Behold I will do something new, now it will spring forth. I will even make a roadway in the wilderness".
Looking for God designed health in America is like living in the wilderness but God promises to make a roadway. So let's not ponder our wrong eating choices in the past but move forward. He is going to do something new today and going forth, He is going to make something beautiful of your life. And you are going to live vivaciously to share it with others.
But how did this transformation happen?
Did it happen overnight? No, it happened daily as we looked at everything we ate and believed about health and brought it back to measure up to the Word. There will always be experts in the field of health. As Christians we have been blessed with
the Bible to guide us through the 'experts' and make the best choices.
Now the journey, the treasure hunt, the discovery, can be in your hands. Now you can search the Scriptures, the treasure map, for our journey on this hunt for health.
Three Tools for your own transformation:
Your personal Bible
Treasures of Healthy Living Bible Study- the perfect guide book to help you on this journey.
3 Principles – Simple, Biblical,Enjoyable and Practical – learn about these in the Treasures Bible Study
Remember God never intended food to be the forbidden four-letter word. He meant it for satisfaction, blessing, and fellowship.
The Treasures of Healthy Living Bible Study begins as a discovery. Since the late 1800's people have turned their back on family/biblical knowledge of food and listened to the 'experts' for knowledge on food. Today begins a journey as we reverse our focus back to the pages in the Word for guidance. This journey will seem like a treasure hunt. The words are familiar but the discovery will be new and refreshing.
Let me and Dr. Couey be your tour guide as we delve into this journey to discover the treasures of health that have been eluding us for so many years.
Psalm 119:92-93 says, "If Your law had not been my delight, then I would have perished
in my affliction. I will never forget Your precepts, for by them you have revived me!" (NASB).
This verse became our family life verse - we are revived! Today we are praising God for the joy of discovery He brings.
Great health is in God's plan. God's health plan is more than food choices. It includes our attitudes, relationships, and outlook on life. This Bible study will take us deep into the eye-opening trails on our map. At different junctions we will compare our directions with various health experts. This hunt is an opportunity for God to reveal His abundant blessings through deeper fellowship, refreshed fulfillment, fabulous food, and harmonious families. Are you ready?
Remember, those who quit too early never get to see the full reward.
The revelation of Your words brings light and gives understanding to the inexperienced.
—Ps. 119:130 HCSB
Plan of Action:
Treasures of Healthy Living Bible Study
The Daniel Fast
Treasures of Health Nutrition Manual
Healthy Treasures Cookbook
"I was greatly inspired by Annette's insightful, inspiring and challenging messages. She is knowledgeable on this much needed subject and is a lovely, winsome lady, who out of great conviction presents valid reasons for following this healthy lifestyle."
—Joyce Rogers, author, speaker and wife of the late Adrian Rogers.