Designed Healthy Living Blog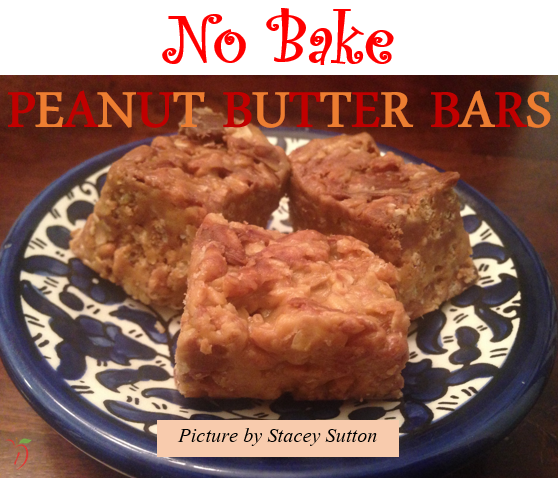 No Bake Peanut Butter Bars
Shaklee Instant Soy Protein or Energizing Cocoa Protein work well for this recipe.
2⁄3 Cup protein powder
1 Cup quick oats
1 ½ Cups nutty flax cereal
¾ Cup honey
1 Cup natural peanut butter
2 ½ Teaspoons vanilla
2⁄3 Cup chocolate chips
Combine oats, protein, and cereal in large bowl and set aside. Bring honey to a boil on stove top. Remove from heat and stir in peanut butter and vanilla until smooth. Immediately add honey mixture to dry mixture until well mixed.
Stir in chocolate chips and press into 8" x 8" pan. Refrigerate 20-25 minutes until firm.
Makes 12 bars.
Recipe can also be found here: http://designedhealthyliving.com/recipes